We guarantee the highest quality of systems for industrial decoration, marking and identification - established in over 87 years of experience.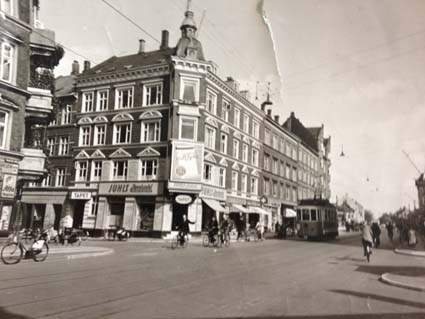 In 1933, Theodor Martin Juhl opened his paint shop on the corner of Frederiks Allé and Ewalds Gade in Aarhus, Denmark. A lot has happened since then, and today Juhl supplies to business throughout Scandinavia within industrial decoration, labeling and identification.
Juhl not only supplies to the Scandinavian market but also exports to various European and Middle Eastern markets.
After Theodor Martin Juhl opened his paint shop in 1933, the business quickly took off. From the very beginning, the paint trade had a significant wholesale trade for industrial companies throughout Denmark. When his son, Niels Jørgen Juhl, became a co-owner of Juhls Farvehandel in the mid-1950s, he added a growing wholesale company of screen printing accessories to the company. With 85 years of experience in B2B, you can safely say that it is a big part of our DNA. Juhl is today exclusively a B2B company.
Theodor's son – Niels Jørgen Juhl – was curious and innovative by nature. Therefore, he also experimented with the development of screen printing inks. The experiments bore fruit and led to the company's first screen-printing customer, the Ceres brewery in Aarhus. The brewery now went from painting their beer crates to printing them with Juhls 's screen printing ink.
This development set in motion a change in the company from being a paint shop to after 1971 dealing exclusively with articles for screen printing and tampon printing. By 1985, the company had become so large that more elbowroom was needed, which is why the company moved to new premises in Malling, where we still live today.
Today, Theodor's grandson – Niels Juhl, Lisbeth Juhl and Morten Frost, runs Juhl. Juhl works to offer the best service to our customers in i.a. the graphic industry, pharmaceutical, electronics, packaging, glass, metal and plastics industries. At Juhl, we work with a "second-to-non service", which means that the collaboration with the customer can vary from qualified technical advice to thorough adhesion and weather tests of color printing on the items provided by the customer.

We have dealer agreements with a large number of reputable suppliers and we are constantly evolving. Juhl constantly invests in the latest technology, which is clearly to the customer's advantage. We also believe that training our customers in the use of our products helps to create the optimal result for the collaboration.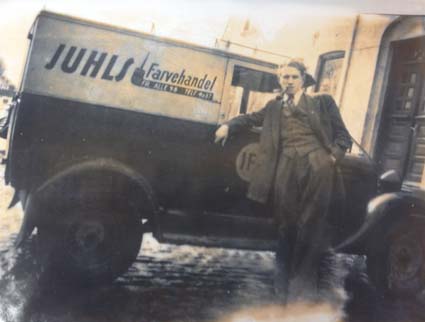 Meet our Sales & Administration Division
Our Head Office is in Malling, near Aarhus in Denmark, with Administration, Sales, Logistics, Production and warehouse. We also have a division in Sweden – Juhl Svenska AB.


Morten Frost
Sales Director
Juhl A/S was established in 1933 in Aarhus.